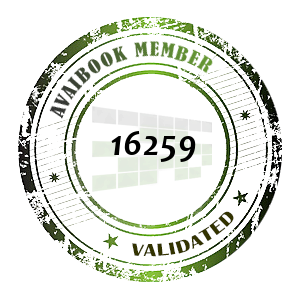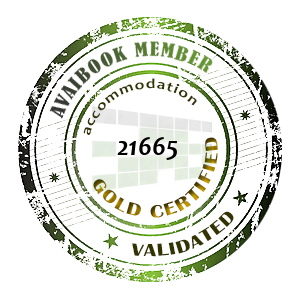 AvaiBook.com is a Online Booking System, which allows to book in a secure and reliable way.
AvaiBook is not only a Booking Engine using SSL secure protocol, It is also a trusted third party which allows to book in a secure way since AvaiBook supervises the reservations payment in order to ensure the cancellation policy compliance and avoid fraud.
The Security and Guaranty Avaibook model is based on a series of validations that the Owner/Manager can pass voluntarily:
Owner/Manager: acceptance of AvaiBook terms of use . It is a code of conduct on the online booking management.
Property: validation of accommodation existence. It consists of validating the existence of the address provided to avoid "fake accommodations".
Accommodation: cancellation policy. The accommodation is required to have a cancellation policy and respect it.
Accommodation: anti-fraud guarantee. If the accommodation has it activated, AvaiBook does not transfer a reservation payment until 2 days after the arrival date.
These validations are use following this model:
The anti-fraud guarantee is always; activated as long as the Owner/Manager hasn't validated the accommodation existence.
This way, as long as the accommodation doesn't look "reliable" AvaiBook supervises the booking money until after the arrival date to ensure the refund in case of any problem.
AvaiBook discloses the cancellation policy when booking and supervises the payment of the reservation to ensure policy compliance in the event of a cancellation and a refund to the traveller.
In case the Owner/Manager has accepted AvaiBook terms of use and the accommodation has validated its existence, he can choose to keep the Anti-fraud Guarantee activated or not. If he does, AvaiBook ensures the compliance.
According to these validations, AvaiBook applies stamps for the Owners/Managers and Accommodation adhering to our system, in order to know their validation level.
These are the Validations that have been passed:
Eduardo Benítez Fernández is a member of AvaiBook (authorised Owner/Manager, with the identifier 16259, from 30/01/2015, accepting AvaiBook terms of use.
He manages the accommodation POSADA RURAL LA CASA GRANDE with the identifier 21665 with the following validations and guarantees: Golden Certification

Accommodation existence validation:
Accommodation automatically validated

Accommodation located in: C/Fuentenueva, 42, 11330 (Jimena De La Frontera), Cádiz.



Cancellation policy for this accommodation at this moment:


The traveller can cancel 7 days before the check in date without penalty. It wuold be refunded the amount of the deposit, without the cancellation charges: 1% + 2% if it has been paid by credit card. 1,30€ if it has been paid by bank transfer.

Anti-fraud guarantee for this accommodation:


Anti-fraud guarantee