Enjoy the most advanced connection with Airbnb
AvaiBook is preferred supplier to Airbnb as part of its new Preferred Software Partners program
Airbnb: One of the largest and fastest growing platforms in the market
• More than 5 million ads in more than 191 countries . With more than 350 million travelers in total, 2 million of them stay every night in an Airbnb accommodation. • Airbnb is not only vacation rental apartments , you can also advertise your accommodation by rooms (multi-unit), and it shoots up at Bed&Breakfast, unique hotels and rural tourism. • Good terms for the owner . Airbnb has a low booking fee and no advertising fee. In addition, it has a insurance of damages and high amount of civil liability.
Enjoy the connection between Airbnb and AvaiBook!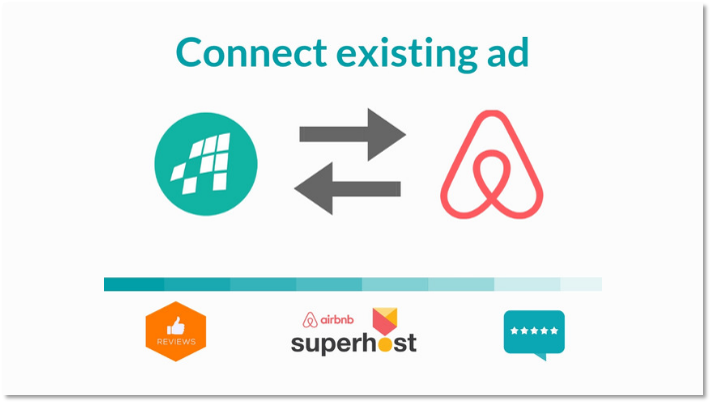 AvaiBook, one of the pioneers in connecting existing ads on Airbnb
If you already advertise on the platform Airbnb, you don't have to create a new ad on it to connect to the AvaiBook Channel Manager. This means: • You'll keep the earned position in Airbnb. Do not lose the work done so far in this portal. • You'll keep traveller's opinions. Something crucial, as more and more travellers review in depth the opinions of the accommodation before booking on them. • You'll keep your SuperHost category. This offers a guarantee to the traveller that multiplies the booking chances.
Easily create ads for Airbnb from AvaiBook
If you still don't advertise on Airbnb, what are you waiting for? You can boost your bookings on one of the most important portals in the industry by saving all the configuration time there, as from AvaiBook you can easily create the ad and upload it to Airbnb in just two clicks. And if you already advertise on Airbnb and you grow at an incessant rate, needing to create more ads, we make it really easy so you can do it in the blink of an eye.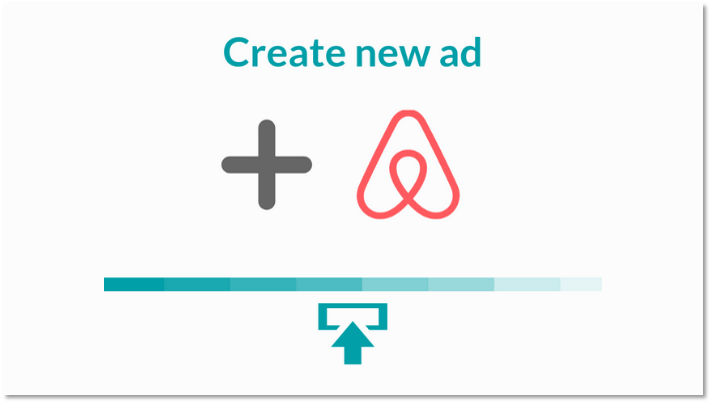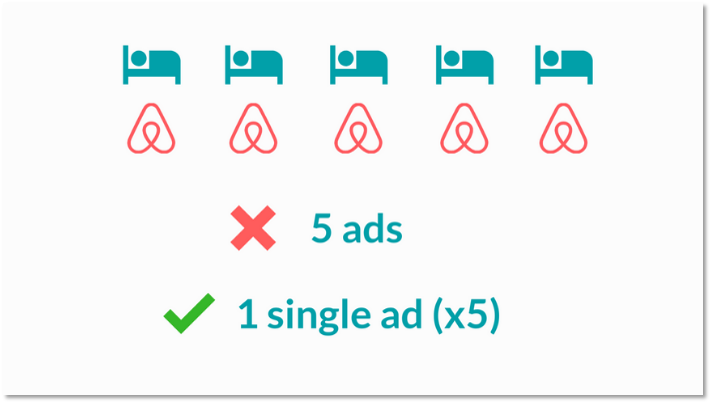 Create and connect multi-unit accommodations with Airbnb through our channel manager
You no longer have to create a separate ad for each similar rental unit (room). Example: If you manage a small hotel or any other accommodation with 5 rooms of the same type (for example double rooms), you would have to create 5 different ads (one per double room). Now you only need one ad, which your travellers can book up to 5 times on the same dates. (Capacity of 5 rooms). This means unbeatable time savings and convenience, and with AvaiBook it's now a reality. Our Channel Manager also connects with Booking.com, Expedia Group (Expedia.com, Hotels.com), or HomeAway, among others.
Full bi-directional XML connection (API)
Which means you're going to be able to synchronize: Rates, seasons, extras, deposit, availability of calendar in real time, complete info of the reservation and all the content of the advertisement as photos, descriptions, characteristics/amenities... In addition, by receiving the complete reservation information, you will be able to take advantage of all the functions related to the AvaiBook PMS (automatic emails, Fast Check-in, SMS, etc.)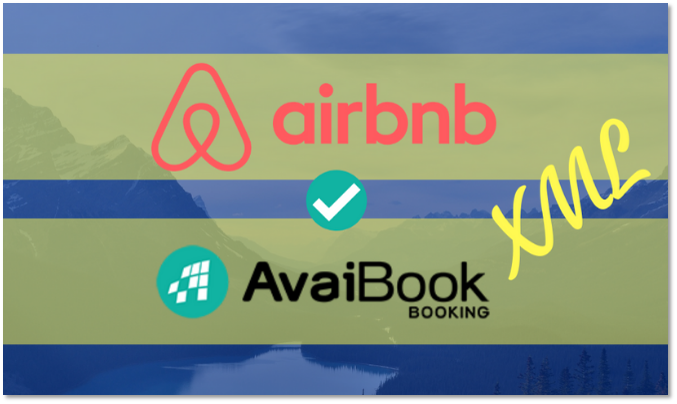 Extra Feature: Instant Messaging
And on top of all this, if you want you can manage the conversations you have with your travelers in Airbnb through AvaiBook. With this new feature, you can exchange messages without accessing Airbnb, directly from our platform and for the accommodations you want.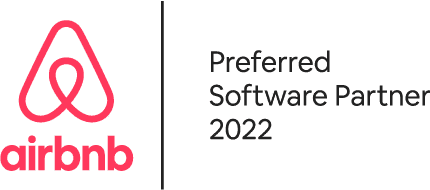 We are official Booking.com's Preferred Software Partner and we offer you all the potential of this alliance so that you have the best experience synchronizing your accommodations on Airbnb.
The XML connection with the platform Airbnb is an integrated functionality within our Channel Manager
RECEIVE OUR BEST CONTENTS FOR FREE
Tourism and marketing tips, news and tools for your vacation rental. Find out what we have for you!