Dynamic and intelligent prices to maximize your income
Smart Pricing offers dynamic prices adapted to each type of accommodation and based on market demand. This smart pricing tool is 100% integrated into AvaiBook. You will always be able to see the rates of your main sales channels along with a dynamic daily rate based on the algorithm and technology of our Partner AirDNA.
Define the perfect price for your accommodations!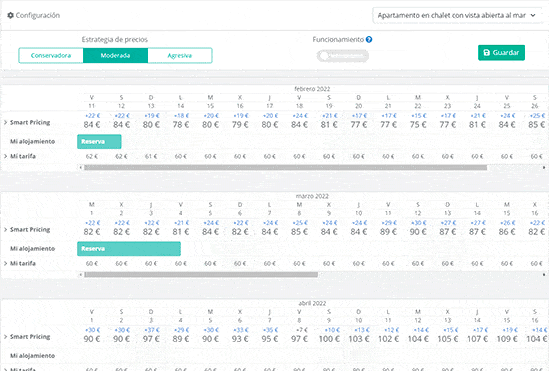 Advantages of using Smart Pricing
With the Smart Pricing tool of our Revenue Management System you will be able to define and implement your pricing strategy in a more optimal and simple way. You will be able to manually manage or automate your rates, that allows you to save a lot of time in the analysis of the prices of your market and competition process.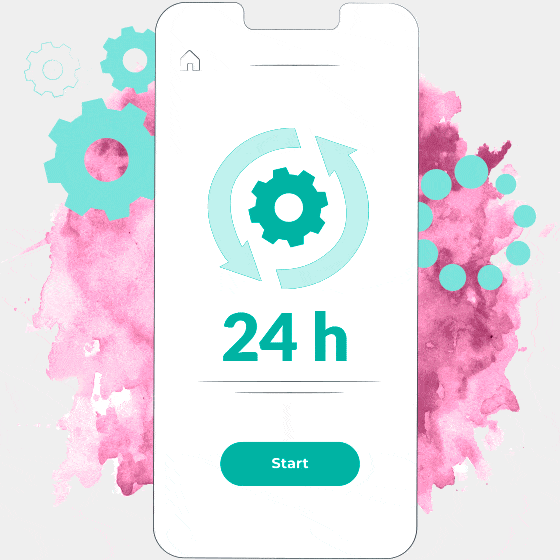 Daily dynamic prices in real time.
The information of your prices are always updated to help you make the best decisions:
Data updated every 24 hours.
Occupation calendar 6 months ahead.
Daily prices for Airbnb, Booking.com, Vrbo and your website.
Dynamic prices based on market demand and in real time.
Alerts on the days with the greatest opportunity.
Powerful and simple configuration.
Choose from 3 different strategies: Conservative, Moderate or Aggressive.
Customize your pricing strategy: Define a minimum and maximum sale price.
Save time and automate the updating of your dynamic prices.
Take control of your prices and manage them manually only for those dates that you want.
You can manage it directly from AvaiBook, without login in another platform.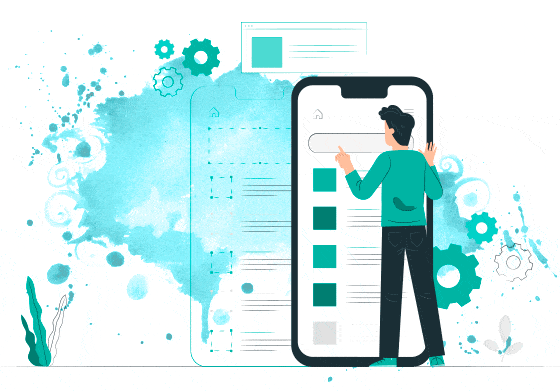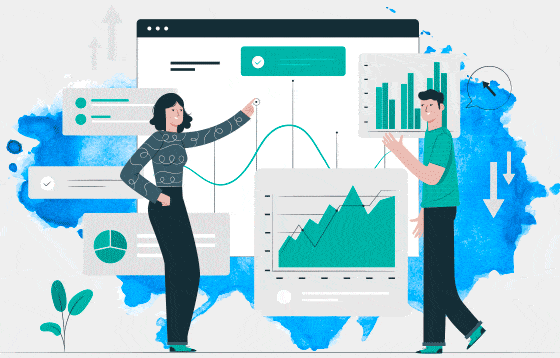 Smart rates always transparent.
We show in detail how the smart rate of your accommodation is calculated and what are the main factors that impact this calculation.
Weekday.
Seasonality.
Advance reservations.
Demand level.
Do you want to know more about Smart Pricing?
DO YOU KNOW ALL THE FUNCTIONALITY OF OUR PLATFORM?
Do you want to know what other functions and services you can enjoy with AvaiBook and how we can work with you to make your business as profitable as possible? Head over to our plans and prices page to see the features of each plan.
Why us?
We develop software and people, because the source of our strength is our team and our commitment. Our mission is to collaborate together and make your daily work easier. You'll be wondering how?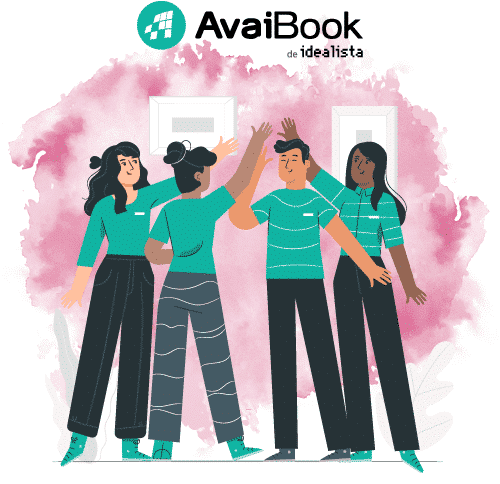 Support and caring.

Support and caring are the keywords: we're here to accompany you and advise you through your day by day AvaiBook experience. Our team will make sure that your onboarding will be easy and quickly, and that you will get the most out of the platform thanks to the updated learning program.

Knowledge.

We are experts in the industry and we always want to share our knowledge with our customers, generating the best content to keep you up to date and make the best decisions to grow your business. Thanks to our blog, webinars, AvaiBook TV, News you will be able to keep up to date with everything.

Experience.

Our 11 years in the sector have made us a clear reference in the Spanish market, leading us to become the Channel Manager of idealista.

Active listening.

It is important for us to know your concerns, needs and suggestions so that we can continue to grow together and provide you with the best service. Your happiness at work is our goal.
Frequently asked questions section.
Smart Pricing is our dynamic and intelligent pricing tool that you can configure and manage directly from AvaiBook. It arises from the need that vacation rental managers and owners have when it comes to defining and implementing their pricing strategy.
2
What information can I see?
Occupation calendar.
Dynamic price calendar with your rate and the rate of the main portals.
Information with up to 5 variables that impact the calculation of your smart prices.
Comparison of the sale prices that you have configured in the main portals.
Alerts on the days with the greatest sales opportunity.
3
Where is the data obtained from?
The information you will find in Smart Pricing is data provided to us by our technology partner AirDNA, which is a world leader in vacation rental data and analysis, monitoring more than 10 million listings from 120,000 markets worldwide on Airbnb, Vrbo daily. and more.
Yes, they are based on the AirDNA data and pricing algorithm. Additionally, we only offer dynamic pricing recommendation for accommodations that are deemed eligible, where data quality is optimal.
It is offered for all AvaiBook plans. You can hire it and renew it monthly for the number of accommodations you want. In addition, as it is 100% integrated into your AvaiBook account, you will not need to contract any other external service.
6
Are there any conditions of use?
You have to connect your entire rental accommodations with Airbnb through our Channel Manager.