Boost your profitability with direct bookings
With our vacation rental booking engine, increase your sales receiving online bookings on your website and on the portals you advertise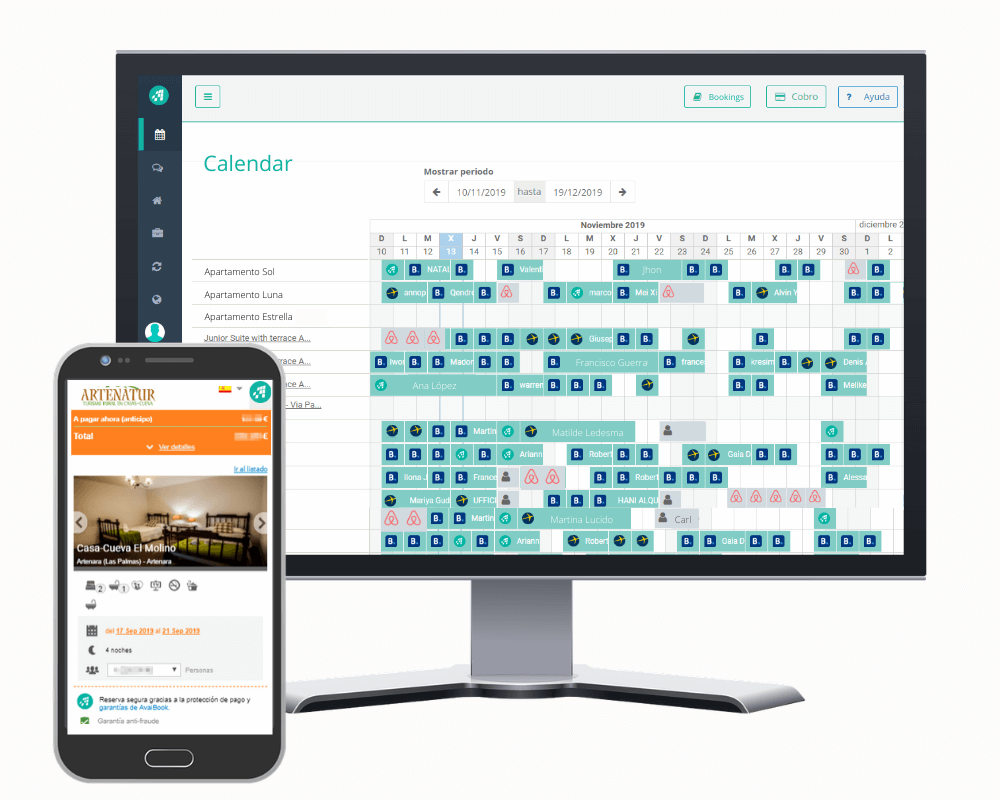 AvaiBook, a booking engine for property managers::
For your website and connected to the channel manager
Easily integrate our vacation rental booking engine with any web platform you use. Just copy and paste a widget or install our plugin. Also connected to our channel manager
Create offers, seasons, coupons, add extras, discounts...
Total control and customization of your rates and stays. Offers, seasons, coupons, supplements, discounts, minimum stays, mandatory days, packages ... and modify it whenever you want
With payment gateway included through our virtual POS
Define, set and make collections, prepayments, returns...the rules you want through our integrated online POS, with validation of card data. Your security goes first
Work automatically or on request
You decide which reservations accept. Receive bookings 100% automatically or work "on request", with a prior notification to accept it or reject it
Add our booking engine in your Instagram and Facebook page
Don't miss any direct selling opportunity. Integrate in a very easy and fast way our booking engine into your Instagram and Facebook page
100% adapted to any platform and in 9 languages
Our booking system is adapted to any digital platform: computer, mobile, tablet ...Configurable in up to 9 languages
---
Incorporate Google tools and add our booking engine to your social networks: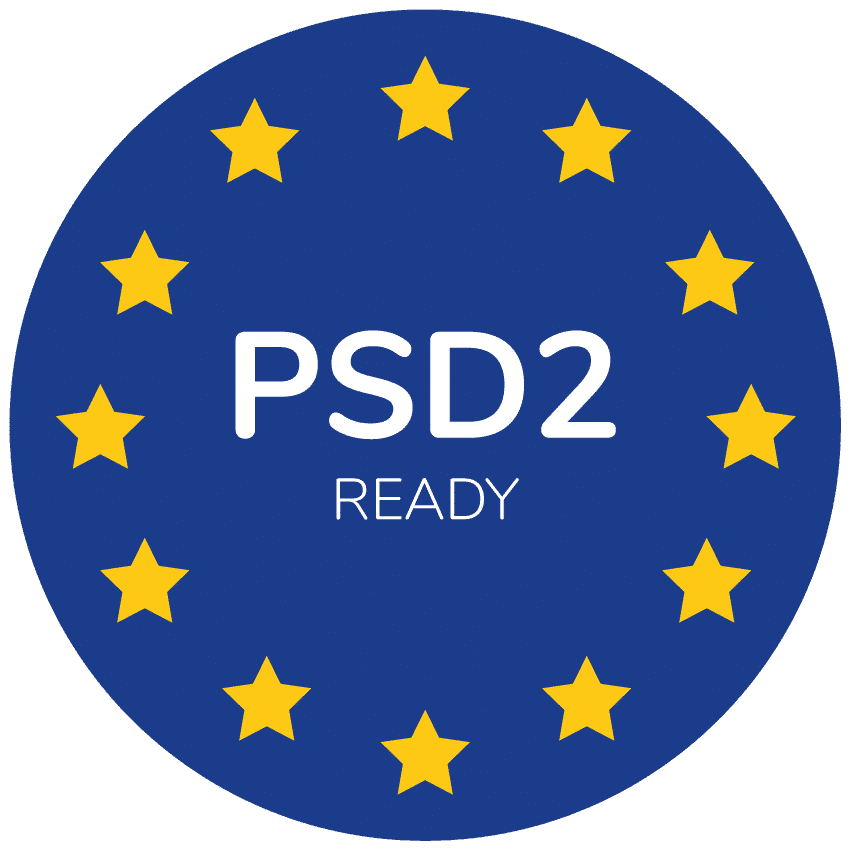 Automatic detection of the type of payer and if the PSD2 policy applies, SCA strong authentication is performed.
INTEGRATION WITH GOOGLE ANALYTICS AND TAG MANAGER
Easy integration of our online booking engine with Google Analytics and Tag Manager so you can analyze traffic to your website and improve your booking conversion
AUTOMATICALLY UPDATED CALENDAR
With AvaiBook booking engine, as soon as you receive a reservation, we update your website and portals where you advertise. The same with cancellations. Availability updated at all times. Also, you will be notified of each new reservation instantly
TODAY'S TRAVELLER NEEDS ONLINE BOOKING
Today's traveler demands online booking, wanting to book at any time of the day (and night), immediately, with no contact forms involved. If you do not have a reservation system on your website, you are giving travelers to your competitors
You're one click away from starting improving your business. Let's talk!