Receive reservations from Google
From today be ready to compete with the OTAs. More than half of global bookings start on Google. That's why OTAs invest millions to appear on it and capture those reservations.
With AvaiBook you can publish your accommodations on Google and multiply your direct sales.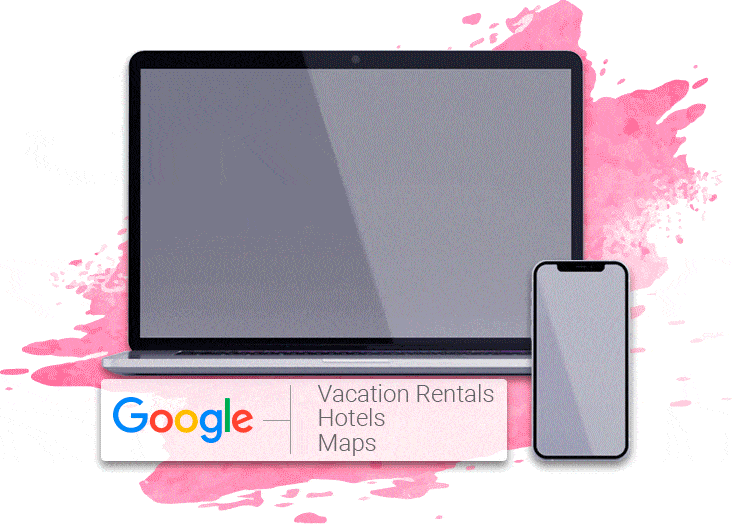 Advantages of advertising your accommodation on Google Vacation Rentals and Google Hotels
With the synchronization between AvaiBook and Google, you will improve your brand positioning, increase your income thanks to direct bookings and increase the visibility of your accommodation. Take advantage of the premium synchronization between our platforms and promote your accommodations on Google.
Google Searchs

Google Travel

Google Maps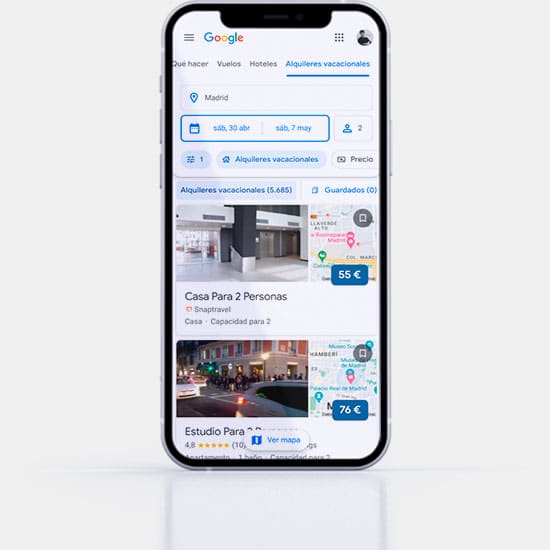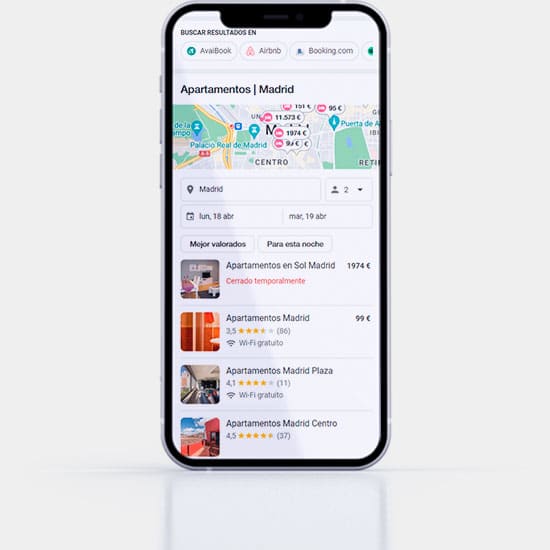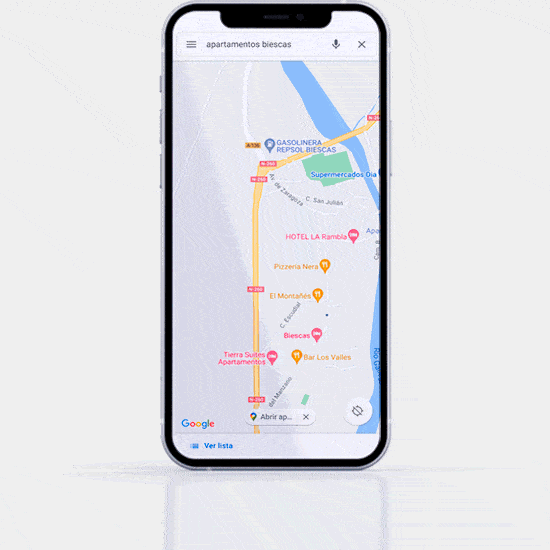 Appears on Google, Google Travel and Google Maps.
Millions of travelers around the world search for accommodation on one of Google's tools every day.
Google Travel includes both Hotels and Vacation Rentals, and allows you to book them directly. In addition, it shows them through Google searches or Google Maps.
AvaiBook allows you to advertise your accommodation on Google Travel, through Google Hotel or Google Vacation Rentals, in a very simple and powerful way.
AvaiBook is an official certified partner of
Google Hotels

and

Google Vacation Rentals
Vacation Rentals on Google.
Google gets its vacation rental listings from some web portals and certain online travel agencies.
In addition, Google has a select group of official partners, such as AvaiBook, to provide you with vacation rental listings, and channel direct reservations to the establishment.
Currently, the only way to submit your vacation rental listings to Google is to work with a Google-approved partner, like AvaiBook
AvaiBook is one of the few official Google partners certified for both Google Vacation Rentals and Google Hotels.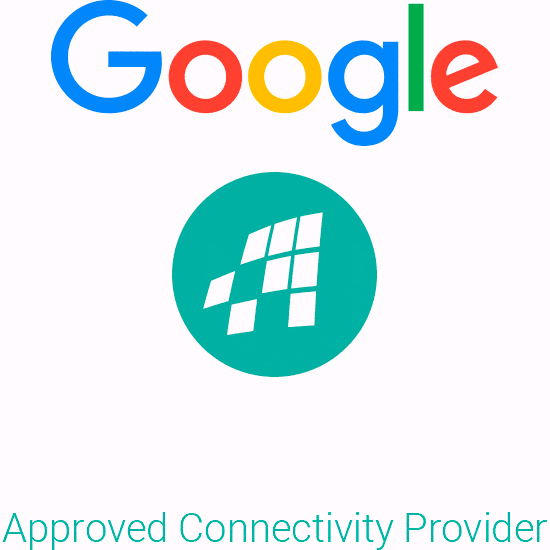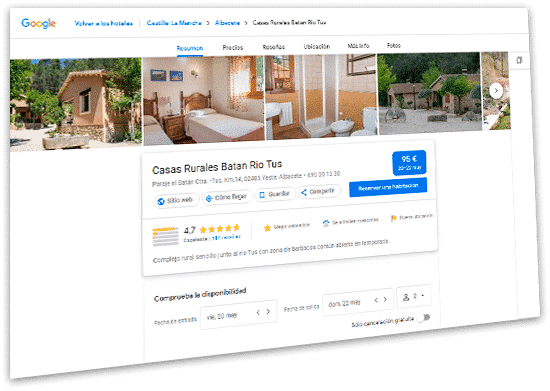 We offer you an official connection. Everything integrated and connected.
AvaiBook is a Google technology partner, certified in both Google Vacation Rentals and Google Hotels.
Our technology allows you to advertise your accommodations on Google in 3 easy steps, and keep them synchronized automatically.
Automatic creation of the ad in Google.
Synchronization of rates, availability and content.
Automatic download of reservations in the PMS.
Guest's payment collection management included. 100% guaranteed and automated payments.
Everything connected and managed from our Channel Manager.
¿Do you want to know more about how to advertise on Google withAvaiBook?
KNOW OUR PLATFORM'S FUNCTIONALITY
Do you want to know what other Avaibook's functions and services you can take advantage of and how we can maximize your business profits? Head over to our plans and prices!
Why us?
We develop software and people, because the source of our strength is our team and our commitment. Our mission is to collaborate together and make your daily work easier. You'll be wondering how?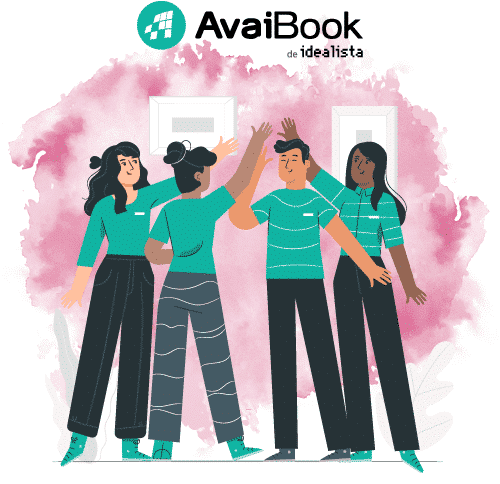 Support and caring.

Support and caring are the keywords: we're here to accompany you and advise you through your day by day AvaiBook experience. Our team will make sure that your onboarding will be easy and quickly, and that you will get the most out of the platform thanks to the updated learning program.

Knowledge.

We are experts in the industry and we always want to share our knowledge with our customers, generating the best content to keep you up to date and make the best decisions to grow your business. Thanks to our blog, webinars, AvaiBook TV, News you will be able to keep up to date with everything.

Experience.

Our 11 years in the sector have made us a clear reference in the Spanish market, leading us to become the Channel Manager of idealista.

Active listening.

It is important for us to know your concerns, needs and suggestions so that we can continue to grow together and provide you with the best service. Your happiness at work is our goal.